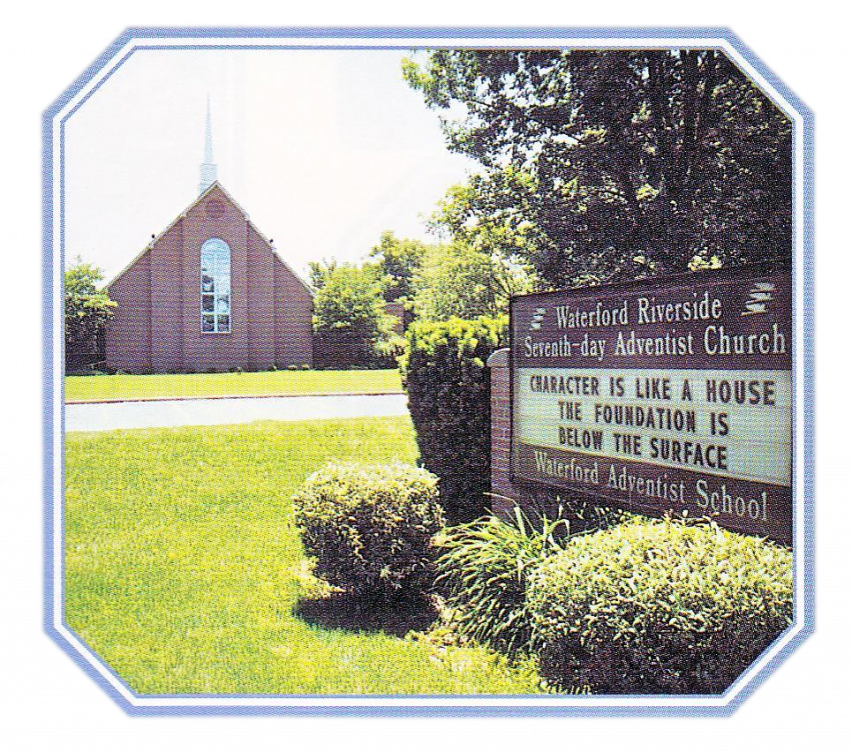 Welcome to the Waterford Riverside Seventh-day Adventist Church in Waterford, MI. Our Mission is to prepare for the second coming of Jesus Christ. To nurture our own church members through Christian encouragement and support. To reach our community with the good news of salvation and the truth about God and His character.
---
Upcoming event: Church Picnic.

All Church Picnic will be held right after the Worship service on Sabbath, August 18th. at Fish Hatchery Park. Directions to the park (it isn't far from the Church) will be provided. Come one, come all...and invite a friend or two to enjoy an awesome picnic with the Waterford Church family!
To Keep Up With Event's Happening At Our Church, check out our church website at: www.waterfordadventist.org!
---
Upcoming event: Kids' cooking school.
Kids' Cooking School Facts 2018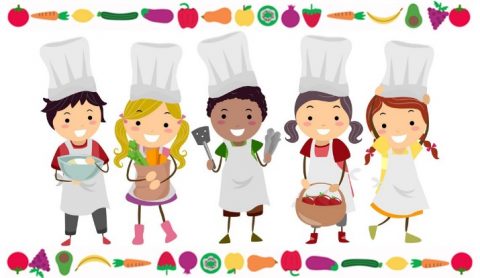 We are excited to be sponsoring a Kids' cooking school at:
(Where)  Waterford Seventh-day Adventist Church
                        5725 Pontiac Lake Road
                        Waterford, MI 48327
(When)    August 23rd to August 26th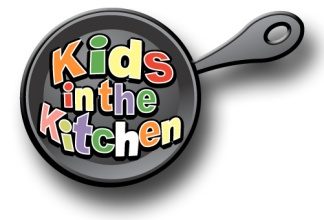 This cooking school is exclusively designed for kids 6-14. They will learn the importance of caring for their body inside and out, participate in an exercise routine, and learn how to read labels, follow a recipe, and choose healthy habits to keep their body growing strong.  They will assemble a cookbook of recipes they have made during the class,  and additional ones to try on their own.
        We are kicking the weekend off with a Bread making class for the kids on Thursday evening.  Friday, they will be preparing food that will energize their body for activity. There will be a health talk on Saturday, followed by a luncheon of items the kids have made.  Then on Sunday, the program will wrap up with a Health Fair from 11 am – 2:30 pm.  There will be displays about Nutrition, healthy snacks to sample, information about lifestyle choices, Blood Pressure checks, Educational Opportunities, Stress Relief, Endurance and coordination check points.
        Please call to reserve your child's place at the Kids' Cooking School, August 23rd to 26th. Space is limited to 20 due to the nature of the program. Call 248-681-3334 to register. (leave a name and number and someone will call you back)
        Preregistration is required by a parent or guardian, and food allergies will need to be disclosed.  Enrollment ends 8-19-18.
---
Upcoming event: Celebrity Chef to Cook Free Dinner.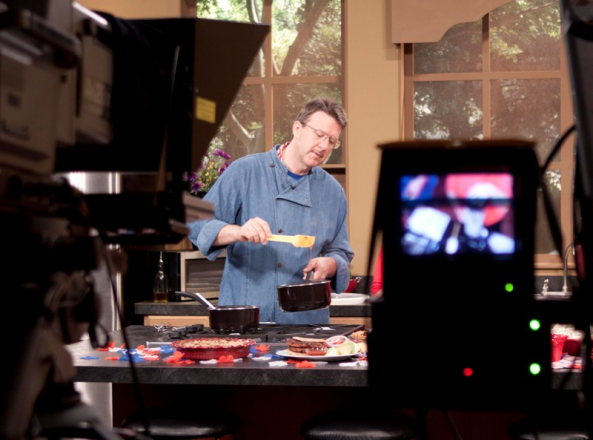 Celebrity Chef, Mark Anthony, will be presenting his "FREE Dinner and A Message" cooking show Sunday, September 9 from 3-6 p.m. at Waterford Riverside Seventh-day Adventist Church, 5725 Pontiac Lake Road, Waterford, MI 48327
Mark Anthony is a regular on 3ABN worldwide television and has done these free cooking shows in every continental state in the.  From Las Vegas Nevada, he has also been a personal chef to celebrity stars like Jack Nicklaus, Montel, Joan Jeff, STYX, Journey, Jerry Brown and dozens more.  He has lost 80 pounds by going on a plant strong lifestyle and he has dropped his cholesterol from 263 down to 118.  No longer on the diabetic short list, he will be sharing with you the secrets that helped transform his life.  "It's easier than you think when you just get the right game plan and knowledge".  Please check out some of his work and find free recipes at 
www.ChefMarkAnthony.com
This is a free event and donations are accepted (but not required) to help cover expenses.  For more information contact Waterford Riverside SDA Church, 248-681-3334.  Space is limited.
---
If you haven't visited our church before, we encourage you to give us a try. We have a passion for sharing God's love with our community. We would like you, your friends, and your family to be a part of that circle of love. As a caring Christian community we offer a place for individuals and families to worship our Savior, Jesus Christ. Here you will find a warm welcome and friendly Christian fellowship. To learn more about what we believe you may visit our About Us page. Please join us for Bible study, worship, and prayer.
We, also, invite you to stay for one of our delicious pot-luck fellowship dinners following church services.
May God richly bless you in your walk with Him!
Service Times:
Church Services are on Saturdays:
Sabbath School Bible Study: 9:30 am
Worship Service: 11:00 am
Midweek Prayer Meeting Service: Wednesday, 7:00 – 8:00 pm
You may watch recent sermons at:
https://www.youtube.com/waterfordsdachurch
Have you ever wondered what the future holds? Find out what the Word of God has to say about what lies ahead. Get your FREE Bible Study Guides by clicking the image below.
Directions to our church: